About the Center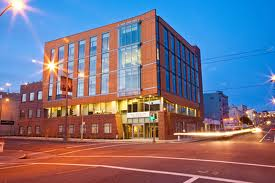 Established in 1997, the UCSF Osher Center for Integrative Medicine has become one of the leading centers in the world and a premier integrative health resource for the San Francisco Bay Area and beyond. Click here for further information on the Center's mission and history.
The Osher Center is the first program of its kind to offer fully developed programs in research, education and patient care, and meet the needs of patients who seek a healing-oriented approach to healthcare. In addition to operating a campus-wide multidisciplinary research and training program in integrative medicine at UCSF, the clinic at the Osher Center provides an optimal healing environment for patients, and a wealth of approaches for individuals and families seeking health and wellness.
To date, the Center has received two prestigious Center of Excellence Awards from the National Institutes of Health; developed required and elective curricula for health professional students, and conducted over twenty thousand patient visits.